If you plan on spending any time in Makati as a vegetarian or vegan, it can be helpful to know in advance where to eat. There are a range of spots to eat vegan food in Makati City, from pizza to Mediterranean, Middle Eastern to Japanese, and beyond.
In no particular order, here are the places you need to know about if you're vegetarian in Makati. Don't let your veganism or vegetarianism limit you to side salads and fries: here you can have delicious Japanese noodle soup, falafel wraps with chili sauce and grilled eggplant, jerk wraps, mac and cheese and, yes, pizza too. Read on.
[If you are staying in Poblacion, check out Top 5 Vegan Eats in Poblacion, Makati City!]
Best Vegan Comfort Food in Makati:
Green Bar
Hovering between the best hangover food and refined cuisine, Green Bar has it all. Their menu includes pulled pork & mac and cheese wrap, cheesy potato pizza and their trademark Hail Seitan burger, as well as a sumptuous array of filled donuts and cinnamon rolls. And it's all vegan! With a respectable wine list to boot, and the best "breakfast sandwich" in town, there are so many reasons to love Green Bar.
The relatively new site on Aguirre, Legazpi Village, is bigger, better, and more beautiful than ever before. Pop in for vegan cinnamon roll, or filled donut!
Best Vegan Japanese Food in Makati:
Wabi Sabi
Located in one of Makati City's less ostentatious malls, Wabi-Sabi is a true hidden gem. Billed as a 'noodle house', it is so much more! They serve excellent Japanese comfort food – noodle bowls, corn & cheese fritters, tofu, gyoza, and a whole host of others, plus their signature shaved ice sharer sundaes! Wabi-Sabi is entirely vegetarian and very accommodating to vegans. You will not regret.
They were listed on Spot.ph's Frugal Foodie Finds, because many of their meals are under P200, or even under P150! Their stylish wooden interior design will set you at ease, while their servers take care of the rest. Sit back, relax, drink delicious brown rice tea, or genmeicha, and enjoy your noodles.
The 'Best Hummus & Falafel in the Philippines':
Hummus Elijah
It's come to this. And it's not even a specialised 'vegan' restaurant! Hummus Elijah is another bastion of the vegetarian/vegan cause in Makati. They produce some of the best hummus, falafel, and baklava this side of the South China Sea. If you're looking for vegetarian or vegan food in Poblacion, Makati, this is the place for you.
A bunch of restaurants and cafes even source their ingredients from Hummus Elijah. Without them, Makati City would not be the same.
They offer a range of Mediterranean and Middle Eastern foods – call it Palestinian, Jordanian, Lebanese or Turkish, they have it covered. They'll deliver it to your door or you can go in to experience the sumptuous menu in the setting they intended it for. Unbeatable.
From their website:
We aim to provide the friendliest, most helpful service and the freshest, best tasting hummus, salads and platters. We want our guests to integrate Hummus Elijah into their daily healthy lifestyles through our fast service, welcoming atmosphere and of course delicious food.
Get through those doors and eat that hummus!
Best Multinational Vegan Comfort Food in Makati:
Corner Tree Cafe
It may not be on a busy thoroughfare, but it's worth making the detour to Corner Tree Cafe. They serve up a huge variety of dishes from around the world, from Indian to Mexican, and do it well. From their website:
Corner Tree Cafe serves happy 'office workers, expats, teenagers, elderly people, children (believe it or not), backpackers, yogis, weight-watchers [and] plain healthy eaters.' In fact, many of their customers are people who simply like good food – including meat-eaters and straight-up carnivores!
It is a place that serves simple, down-to-earth, good food and also offers great desserts, coffee & tea, smoothies, wine, beer & spirits. The soft music is cool too.
Stick it on your weekend itinerary to enjoy some of the best vegan food from around the world in Makati City.
For sumptuous international cuisines, freshly cooked and prepared, including a pretty big spread of vegetarian and vegan foods, make a stop at Salcedo Saturday Market. Here you will find falafel wraps, lahmacun, Indonesian food and everything in between.
Salcedo's market offers a calmer vibrancy and slightly more space per person, when compared to Legazpi's market –
Presenting the unwitting passer-by with a smorgasbord of smells and flavors, as well as plumes of aromatic BBQ smoke, Legazpi Market is a phenomenon. Whether it becomes part of your Sunday routine, or is just a one-off stop, don't leave without trying the falafel pita from Mandaluyong-based Bait Lehem. Or you can eat great Indonesian laksa, while sipping on fresh spicy ginger beer.
There are also a plethora of market stalls selling fresh fruit and vegetables, books and vinyl records, plants of all shapes and sizes, and more.
Legazpi Market also hosts one of Makati City's best vegan cheesemakers. In A Nutshell make vegan gouda, brie and pepperjack, among others. Check them out!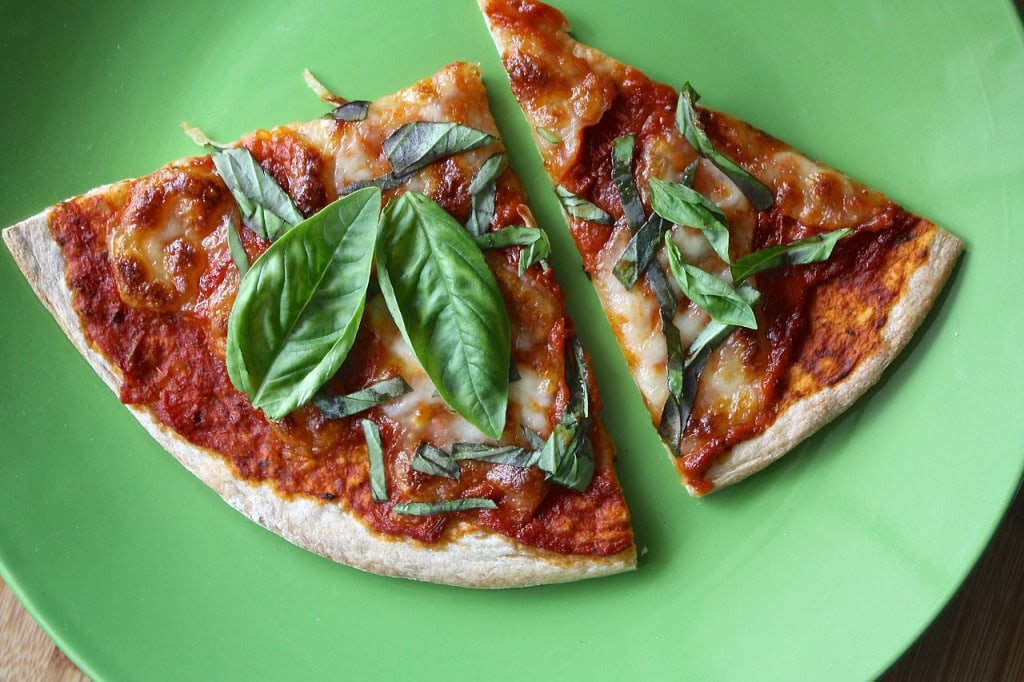 Steaming into third place is The Social's other offering. Crosta is hailed by many as the producer of Makati's best pizza. It certainly makes Makati's best VEGAN PIZZA.
Not only do they have a solid and original vegan pizza menu, but they will accommodate adjustments too. With a variety of cheeses, mushrooms and other tidbits to choose from, plus stuffed crusts to boot, you'll have your taste buds tingled to high heaven.
If you want cheese and haven't got much to spend, you can go for their Basic Bitch, a classic mozzarella which comes in at just 200 pesos. Their vegan offerings will set you back a bit further, up to 500 pesos, but they're worth it for the decadent delight you'll feel with every bite.
Poblacion's Finest Vegan Establishment:
Cosmic Vegan Cafe
Vegan, check. Poblacion, check. Makati, yes.
In second place is one of Poblacion's, or even Makati's, vegan staples – a veritable institution of vegan deliciousness. Self-described as a 'vegetarian & vegan cafe and bistro', Cosmic is almost a world in and of itself, a microclimate of vegan friendliness just waiting to take you into its folds.
From their website:
Contrary to popular belief, vegetarian and vegan food should actually be more affordable. We want diners to try our version of everyday Japanese, Italian, Filipino, and Mexican dishes without breaking the bank.

The folks behind Cosmic have been vegetarians beyond their recall and Cosmic was built out of passion and need for more vegetarian and vegan options for Manila's growing health-conscious dwellers.
Agreed! That's why Cosmic produces healthy, affordable, traditional and fusion foods that everybody can enjoy. You can dine on their delectable Filipino classics – their sisig, for example, absolutely swings – or go for something with a western bent. They are the proof that veganism doesn't need to cost you. With meals for as little as PHP200, your wallet will thank you.
On top of this, they champion a bunch of great community outreach projects, and host workshops and events in their upstairs lounge, including music meditation sessions. They are great. Check them out!
Classic Filipino Dishes Reimagined:
Greenery Kitchen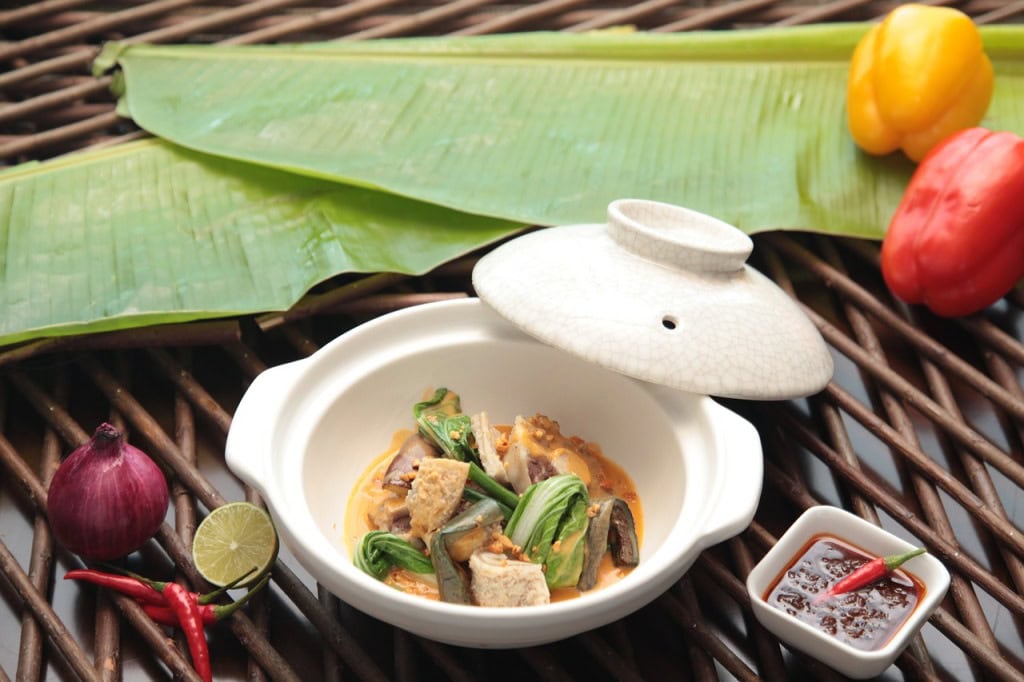 For over 10 years, Greenery Kitchen has been producing some of the finest vegan/vegetarian takes on classic Filipino foods such as kare-kare and sisig. They also run a delivery service and will deliver straight to your door, on a one-off or regularised basis. You will not regret it. Try this food!
If you live close by, it is also worth checking out their organic vegetable boxes, packed with love and delivered directly to you. Choose from different size boxes, and select or de-select in order to design your perfect combination of delicious fruits and veggies.
Visit their website here.
Undeniable Contender for Best Hummus Ever:
Mediterranean Cafe
While its location in Greenbelt 1 doesn't do it any favours – Mediterranean Cafe makes up (and then some) with the quality of its food.
*
Have you got any more to add to the list?
Read more vegan-related pieces at this link!